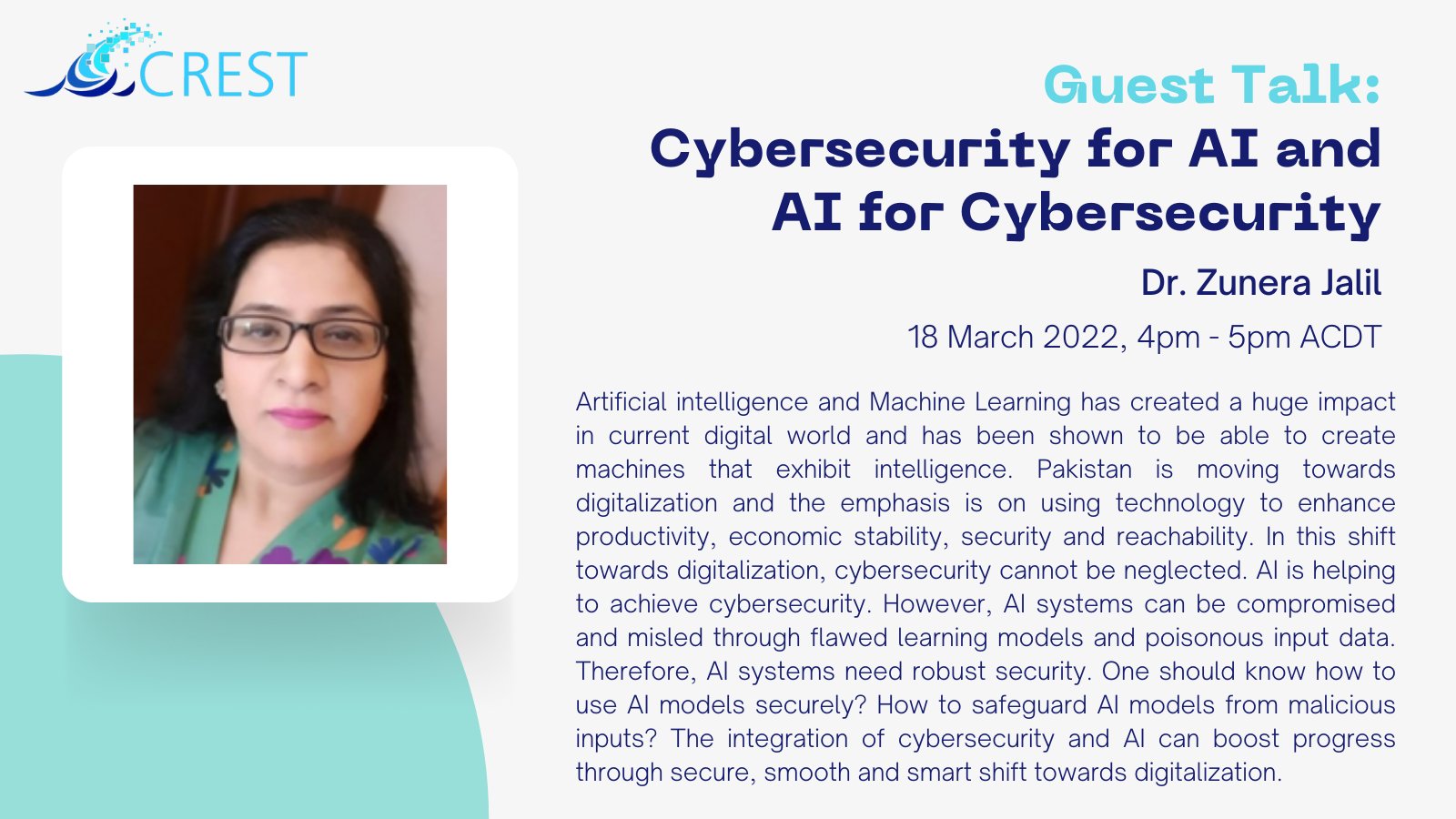 Dr. Zunera Jalil is Associate Professor at the Department of Cyber Security, Faculty of Computing & Artificial Intelligence, Air University, Islamabad. She is a renowned expert in digital forensics community. She is EC-Council's Certified Computer Hacking Forensic Investigator (CHFI) and as a researcher, she has contributed actively in the development of indigenous AI-based digital forensics solutions at National Cybercrimes and Forensics Lab, National Center for Cyber Security, Air University, Islamabad.
Dr. Zunera Jalil is Chief Trainer at National Cybercrimes and Forensics Lab and also involved in R&D of cyber security solutions using Artificial Intelligence. She has contributed with 50+ research articles in international journals and conferences.
Dr. Zunera has over 18 years of national as well as international academic experience as a Full-Time Faculty, teaching courses in Cyber Security and Computing.
Dr. Zunera has delivered guest talks, conducted seminar and trainings at numerous national and international forums in past. She has contributed in multiple international conferences in diverse roles (keynote speaker, technical/ committee member, registration, speaker, etc.). She is reviewer and editor of multiple renowned international journals in computing and cyber security domain.
Her research interests include but are not limited computer forensics & AI, data privacy protection, cyber-attacks detection using deep learning, and Digital Forensics as a Service (DFaaS).